The OnePlus 8 and 8 Pro are going to be arriving to the first customers soon, and when those people take the devices out of their boxes they're going to be treated to a day-one software update.
This is OxygenOS 10.5.4, still based on Android 10 of course. The aim here seems to be to fix a lot of issues and enhance the general system features. The full changelog is the same for both phones, and it is quite large.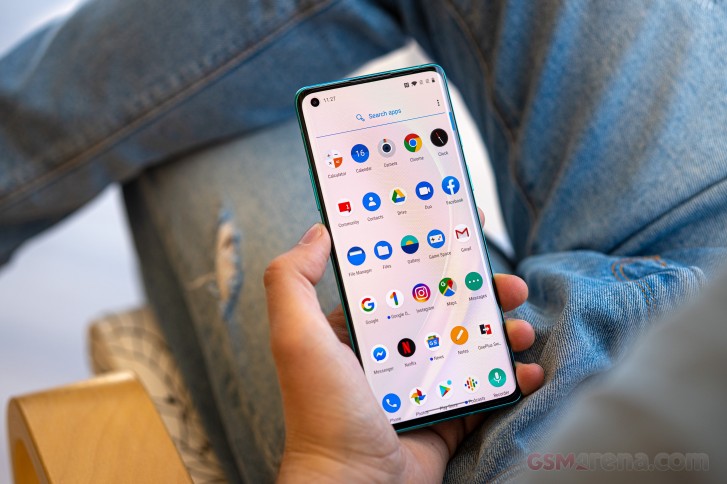 Here's what it entails:
System
旾mproved system stability
旾mproved icon display in status bar
旾mporved back gesture experience
昈nePlus Bullets Wireless Z can now be integrated with Dolby Atmos for better sound quality
旳dded double-tap feature to wake up lockscreen in ambient display mode or off-screen condition
旳dded OnePlus Tips & Support section in Settings. Check out all the new features and answers to common issues here
旳dded Live Caption, this will detect speech in media and automatically generate captions [To enable: Settings-System-Accessibility-Live Caption]
昒pdate Android Security Patch to 2020.03
昒pdated GMS package to 2020.02
Camera
昈ptimized the camera抯 shooting experience and improved stability
昈ptimized the animation effect and improved interaction experience
旳dded video filter feature
Fingerprint Unlock
昈ptimized the fingerprint unlock experience when unlocking the device
Phone updates
旳dded contact notes info for incoming calls
Network updates
昈ptimized network data transmission performance and stability
Voice Assistant updates
昇ow you can wake up voice assistant of your choice just by long-pressing the power button [To enable: Settings-Buttons & gestures-Press and hold the power button-Choose the app you want to activate]
As you can see, even after applying this update you'll still be on the March 2020 security patch level, which is a month old at this point. Hopefully OnePlus will get better about timely security updates in the future.
With the new software, the OnePlus Bullets Wireless Z, which were announced alongside the new smartphones, can be integrated with Dolby Atmos to provide you with better sound quality.
V
You are absolutely right. It's just marketing and making people believe that they care for users.A well planned move. They have to do this simply because everyone now know that OnePlus is a sibling of OPPPO VIVO, who have a reputation when it co...
Meanwhile I am still waiting for my Always On Display feature update for my OnePlus 6t... That just prove that they only care about money and their image (to make more profits) and don't care at all nor respect customers. On the past, they were a...